Unlock the potential of your Series 1
Battery and trip data. Turn-by-turn navigation and range estimates. Personalised power modes, live tracking and vehicle password protection. 24/7 support with automatic troubleshooting detection. This is all just the start… look out for more exciting updates as the LAVOIE app experience evolves.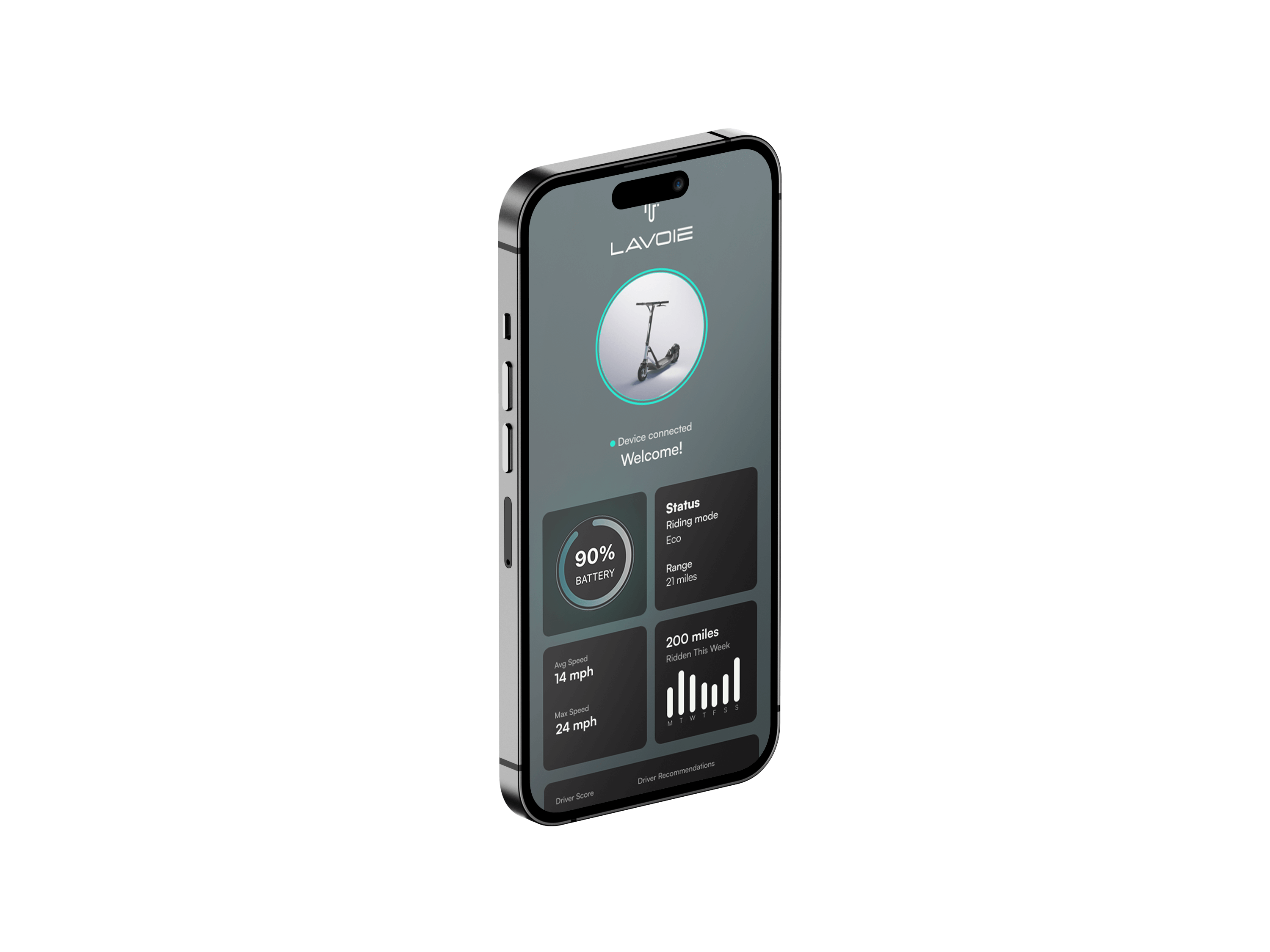 From speed and power consumption to rider recommendations, the Lavoie app monitors every part of your performance.
The LAVOIE app puts control and performance at your fingertips. It monitors everything from your speed and battery consumption to riding efficiency, usage and trip time. Then you can keep your Series 1 healthy while improving your riding skills.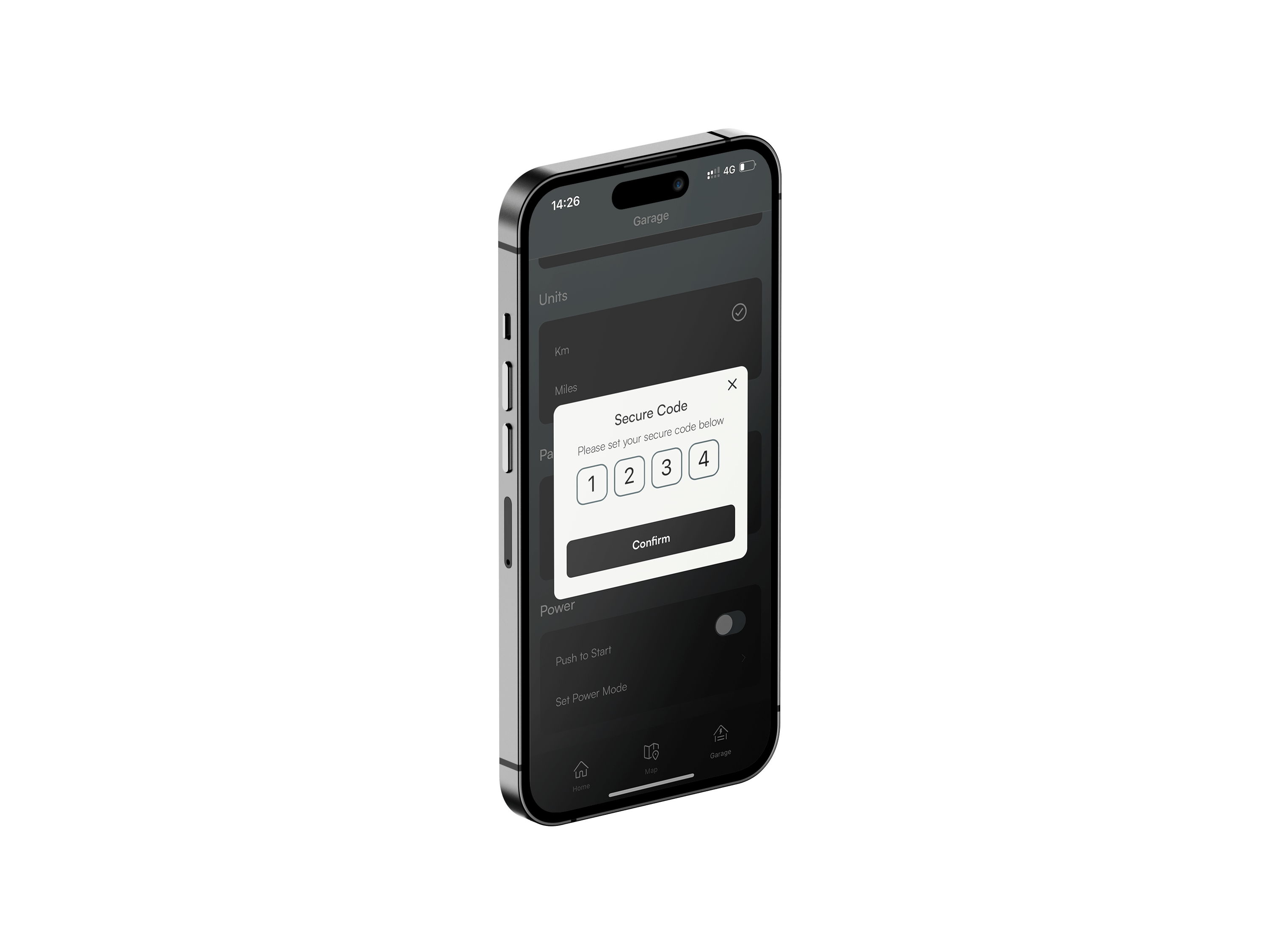 Have peace of mind that your Lavoie is fully secure with password protection, always-on GPS tracking*, and a remotely activated motion alarm*. *Subscription service
Wherever life takes you, relax knowing that your Series 1 is designed to be totally secure. Flowfold™'s strong arms are sturdy enough to attach a Gold standard lock. Remotely manage the alarm system and even activate GPS tracking via our subscription service to track your e-scooter anywhere.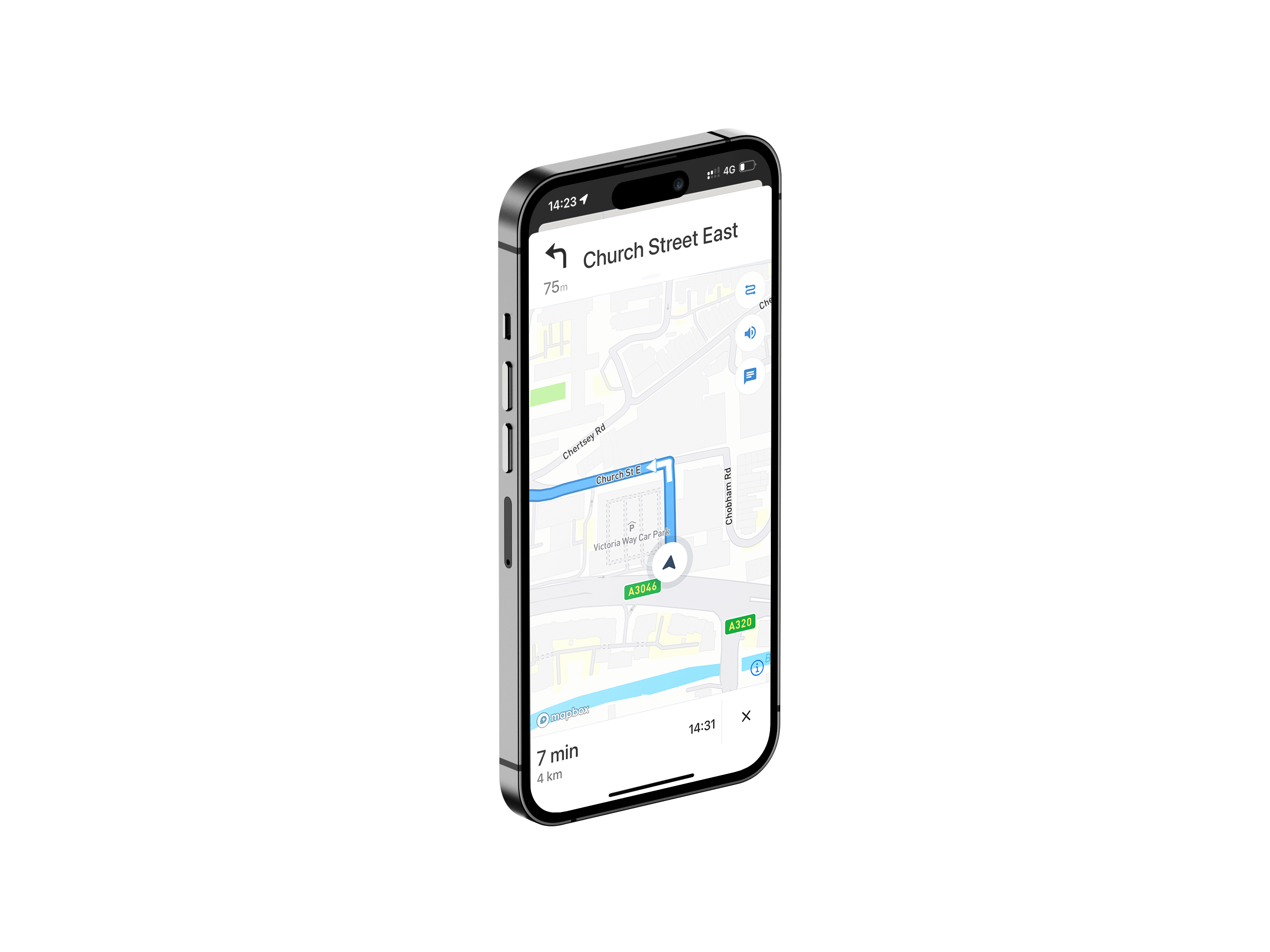 Feel the exhilaration of every journey, without the distraction of directions. The LAVOIE app feeds turn-by-turn navigation to the Series 1's integrated dashboard, along with range estimates for different riding modes. Then you can navigate the streets hands-free and worry free. Plus, save your favourite destinations and discover new ones.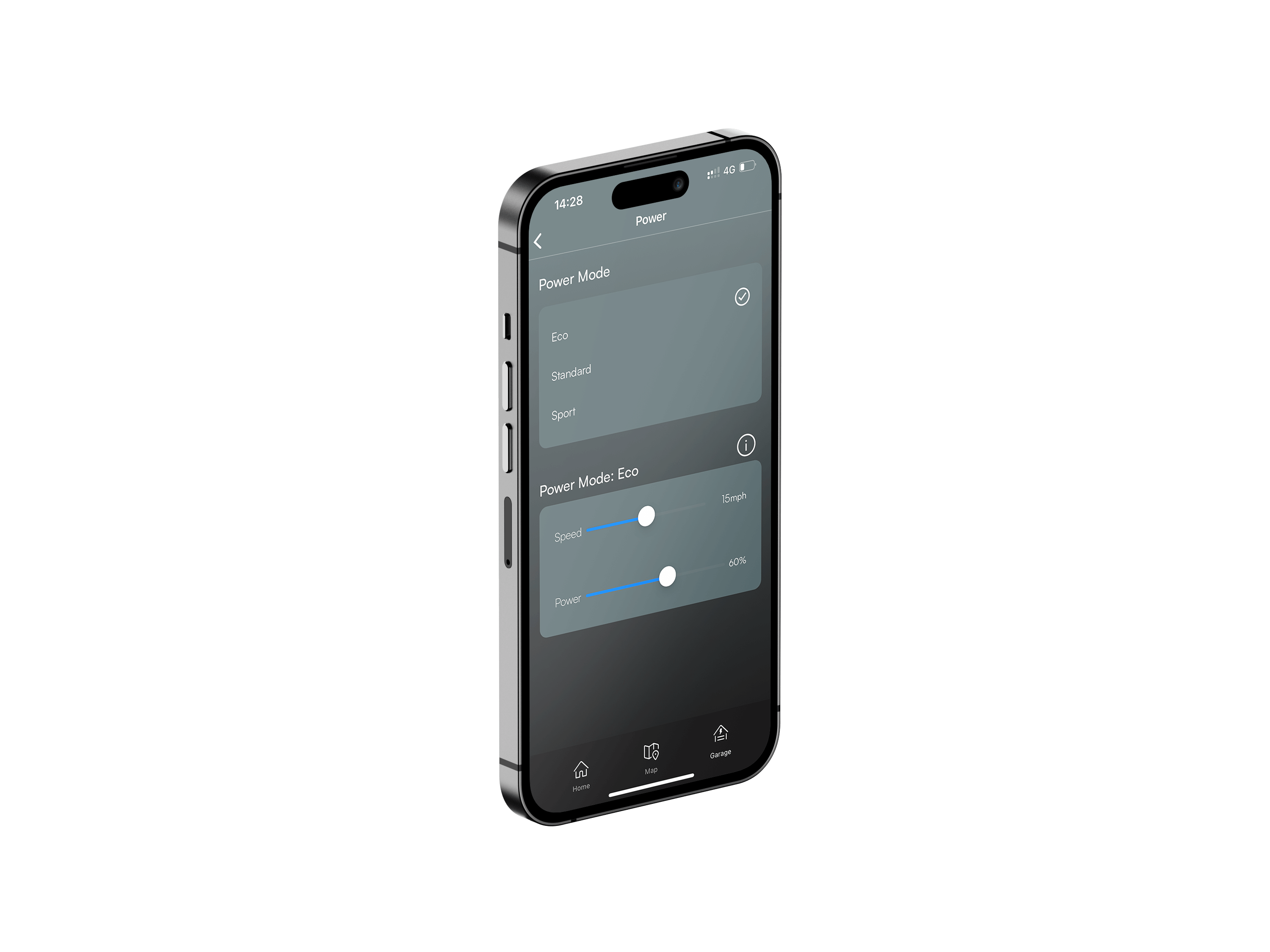 Tailor every ride to match your performance needs. Switch units and set your top power and speed limits to suit different riding modes. You can even activate power after pushing the scooter forward or immediately when moving the throttle.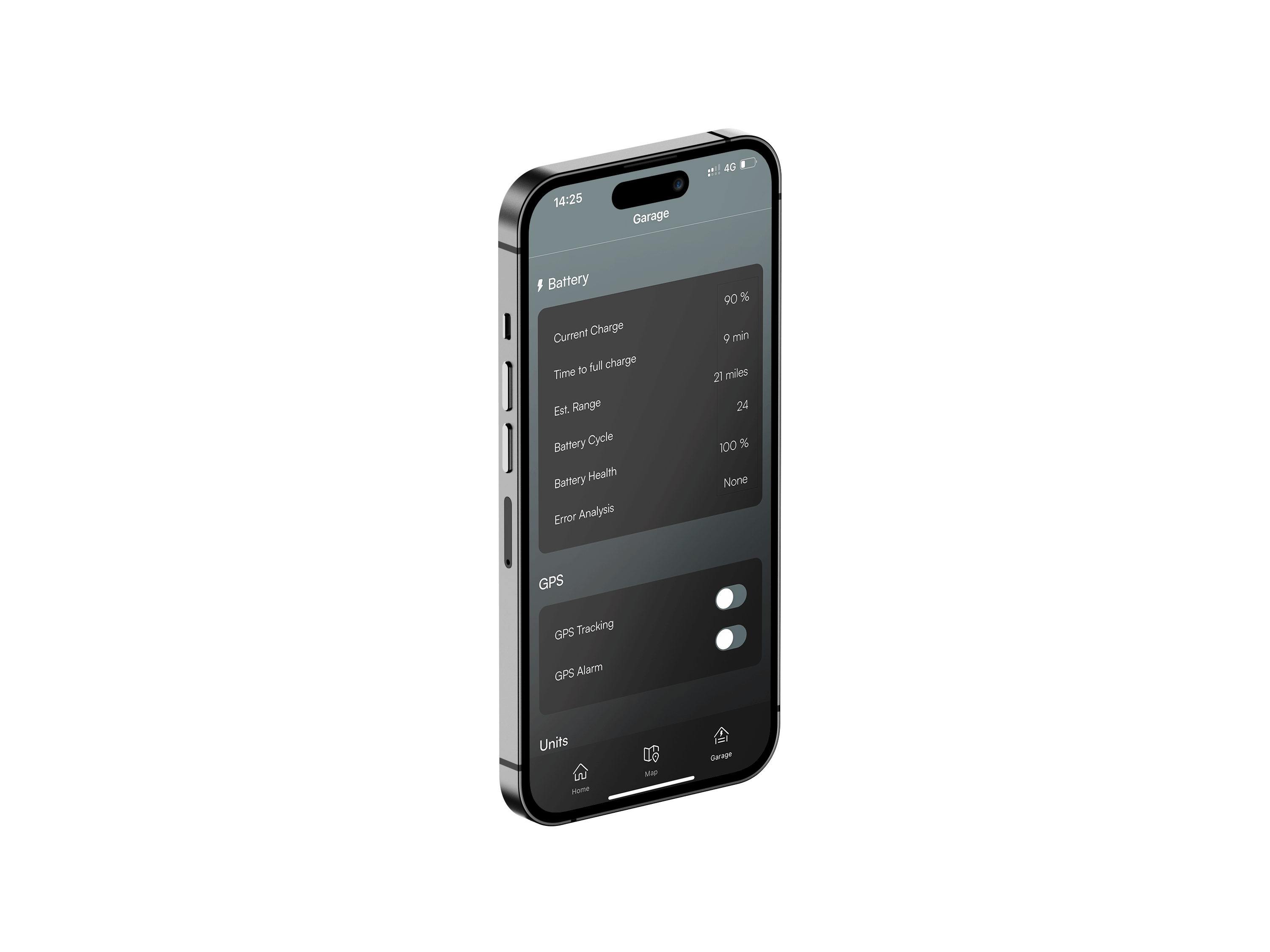 We're always here to support you and keep you riding smoothly. Our app constantly monitors your e-scooter and automatically detects any issues. Our support team are then notified and will help troubleshoot them.